AIC-BIMTECH team visit to GNA University for the ICDP program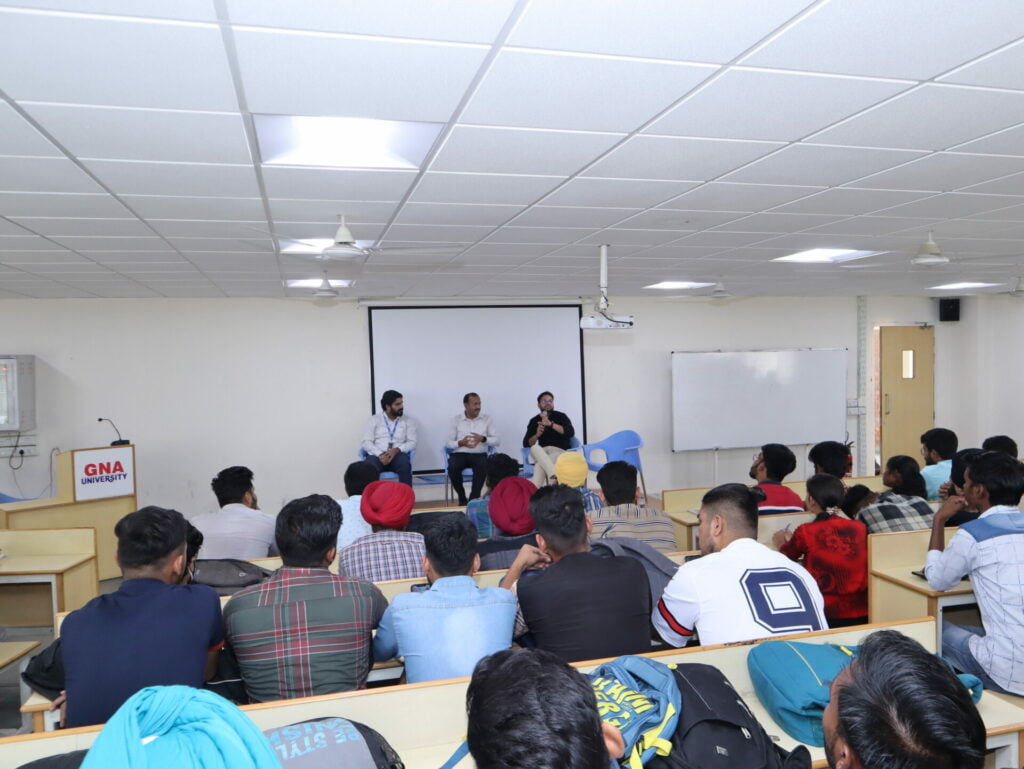 During the GNA University visit for the ICDP program, Our team Mr. Anil Singh, AGM-Incubation Operations, Mr. Kapil Agarwal, Deputy Manager Operation, and Mr. Manish Singh, Senior Associate Operation met with the Hon'ble Vice-Chancellor, Pro-Vice-Chancellor, Dean Academy, and GNA E-Cell, faculty & team.
The visit involved the AIC-BIMTECH team's interaction with the budding student entrepreneurs at GNA University. A quick tour of the resources available within the GNA university and discussion on their utilization in running the Incubation center and discussion regarding the setting of Goals for their Incubation Center.