Startup20 Shikhar Summit under G20 recognized AIC-BIMTECH as India's top incubator during the launch of the assessment framework.
India's ascension to the presidency of the G20 marks a significant milestone, as it assumes the responsibility of steering the world's most influential forum for international economic cooperation. With its diverse economy, vast population, and strategic geopolitical position, India had a unique opportunity to shape global policies and foster inclusive growth during its G20 presidency.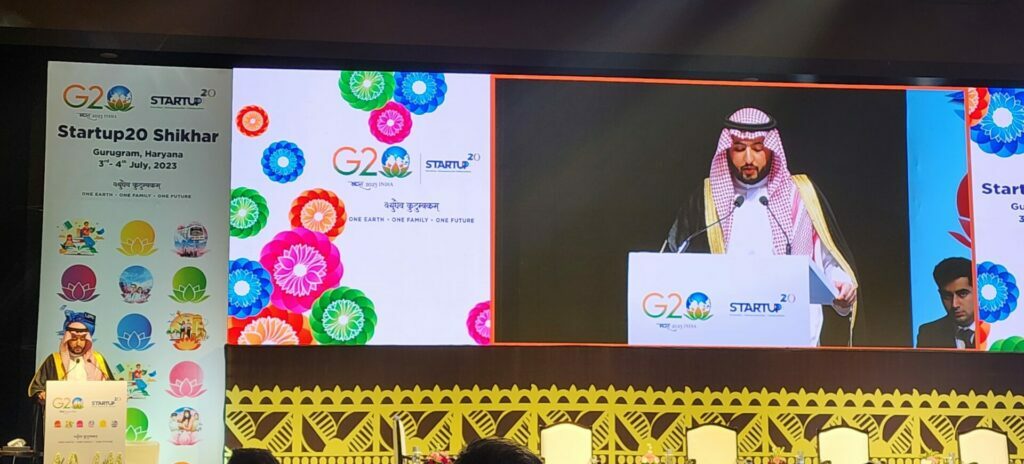 Our Trustee, Dr. Abha Rishi, co-chaired the foundation and alliance and collaborated with other foundation members to give her inputs for policy directive. The task force's overall goal is to establish and recommend a functioning framework that can be adopted among governments to help startups from G20 nations. Read More about Policy Communique & Startup Governance framework.
Starting with an Inception meeting in Hyderabad in January 2023, followed by events in Sikkim and Goa, the Startup20 yatra concluded with Startup20 Shikhar on July 3,4 2023 in Gurugram, Haryana. Hundreds of distinguished guests from all over the world attended the event, representing a wide range of backgrounds and experiences. Click for  Agenda .  
We were amazed away by the event, and the team from Atal Innovation Mission and the team from Startup20 hosted it quite well. Our Trustee, Dr. Abha Rishi, has also been invited to participate in the panel discussion on " BUILDING AN INTEROPERABLE GLOBAL STARTUP ECOSYSTEM" together more other speakers like  Dr. Chintan Vaishnav, Mr. Nadir Godrej, Vikram Khurana, Debjani Ghosh, Giulia Ajmone Marsan. The speaker shared their thoughts on the topic based on their experiences and points to be included in the policy directives.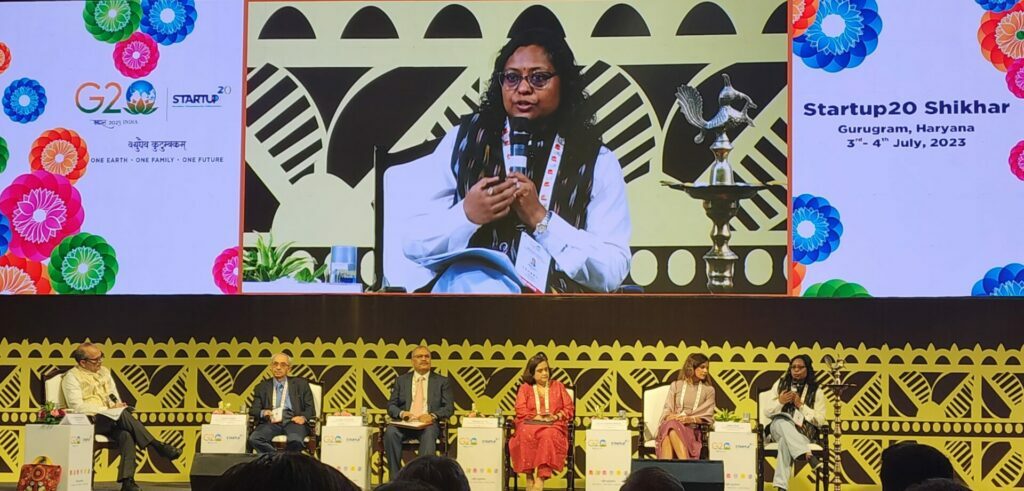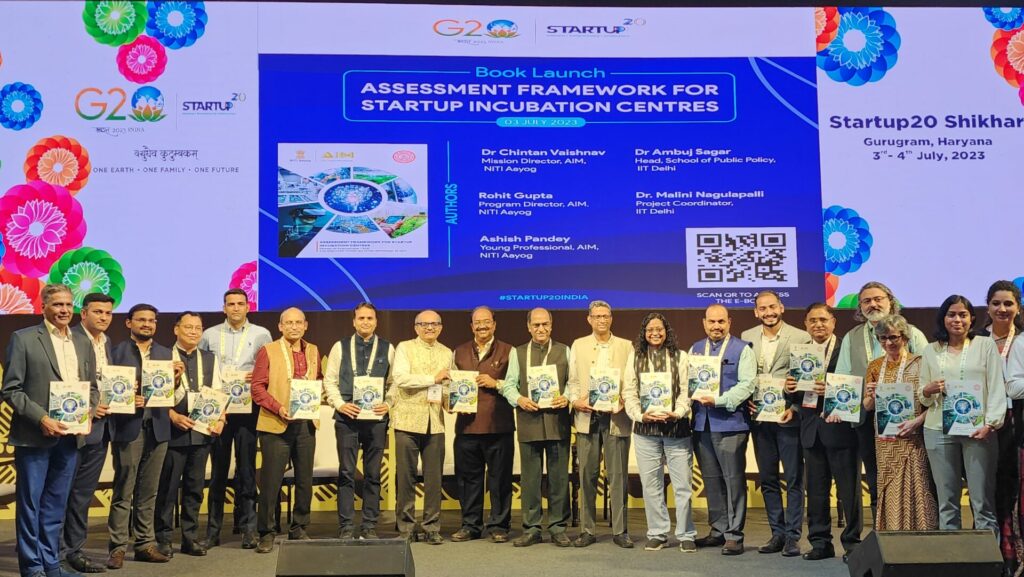 Further, we are pleased to announce that Atal Incubation Centre-BIMTECH (AIC-BIMTECH) has been recognized as one of the top of few top performing incubator in India as the report on "Assessment Framework For Startups Incubation Centres".
Other Incubator that have achieved the similar position:
Amrita Technology Business Incubator, Amritapuri, Kerala
FISE, Social Alpha, Delhi
SID, IISc Campus, Bangalore, Karnataka
NSRCEL, IIM Bangalore, Karnataka
Cellular and Molecular Platforms (C-CAMP), Bangalore, Karnataka
AIC T-Hub Foundation, Hyderabad, Telangana
TREC STEP, Tiruchirappalli, Tamil Nadu
AIC Banasthali Vidyapith Foundation, Tonk, Rajasthan
AIC CCMB, Hyderabad, Telangana
AIC AMTZ Medi Valley, Visakhapatnam, Andhra Pradesh
Amity Technology Incubator, Noida, Uttar Pradesh
We congratulate everyone for their work, and on behalf of the AICBIMTECH team, we would want to express our gratitude to the entire Atal Innovation Mission team for all of the support they've provided over the years.  Link to Report