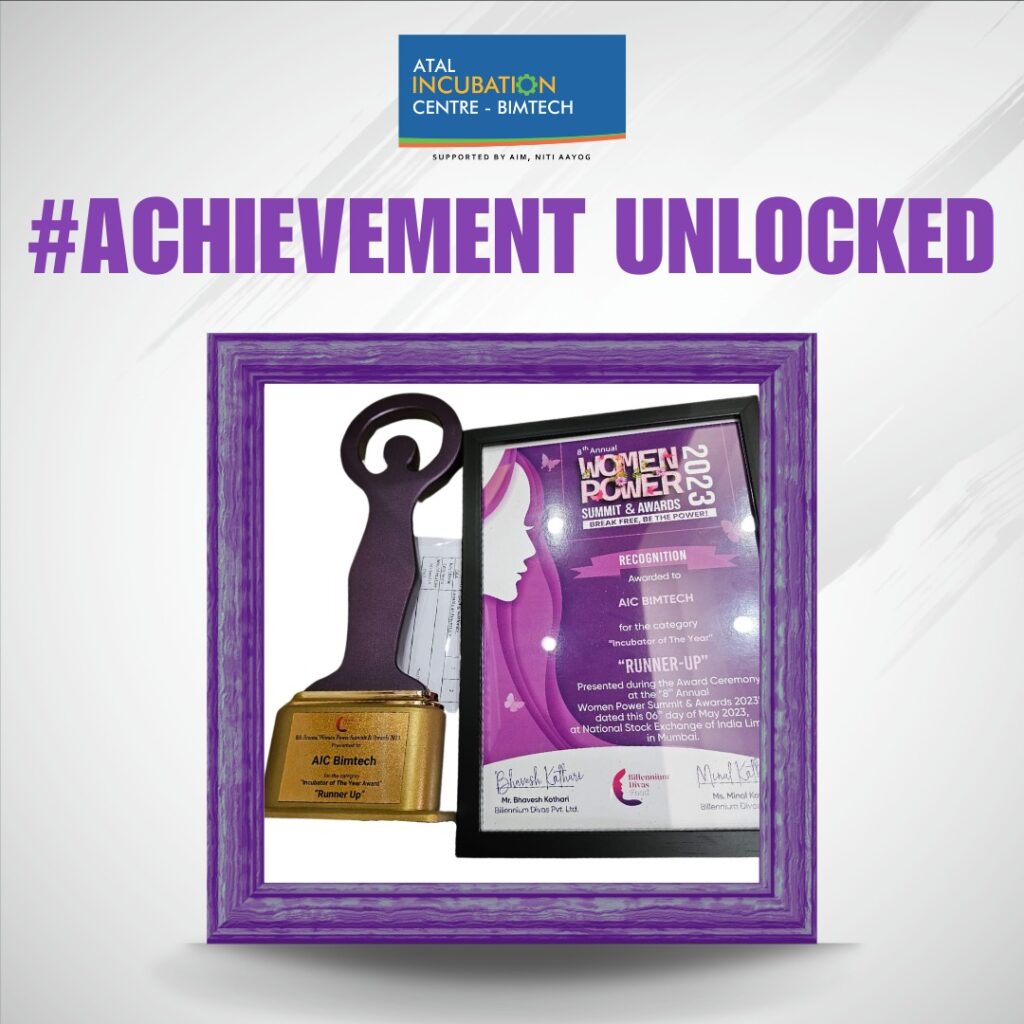 Another year and one more achievement unlocked. We are pleased to announce a update from a recent award ceremony; during the women's power summit 2023, which was held on May 6, 2023 in Mumbai and was organised by the Billennium Divas fund, our AIC-BIMTECH was recognised as a runner up against the nomination under the "Incubator of the Year" category.
Dr. Abha Rishi was recognised for her contributions to the startup ecosystem with the award. In addition, as an incubator, we continued to provide support for new businesses and make contributions to the ecosystem.
Further we thank you for entire team of Billennium Divas fund for this award.