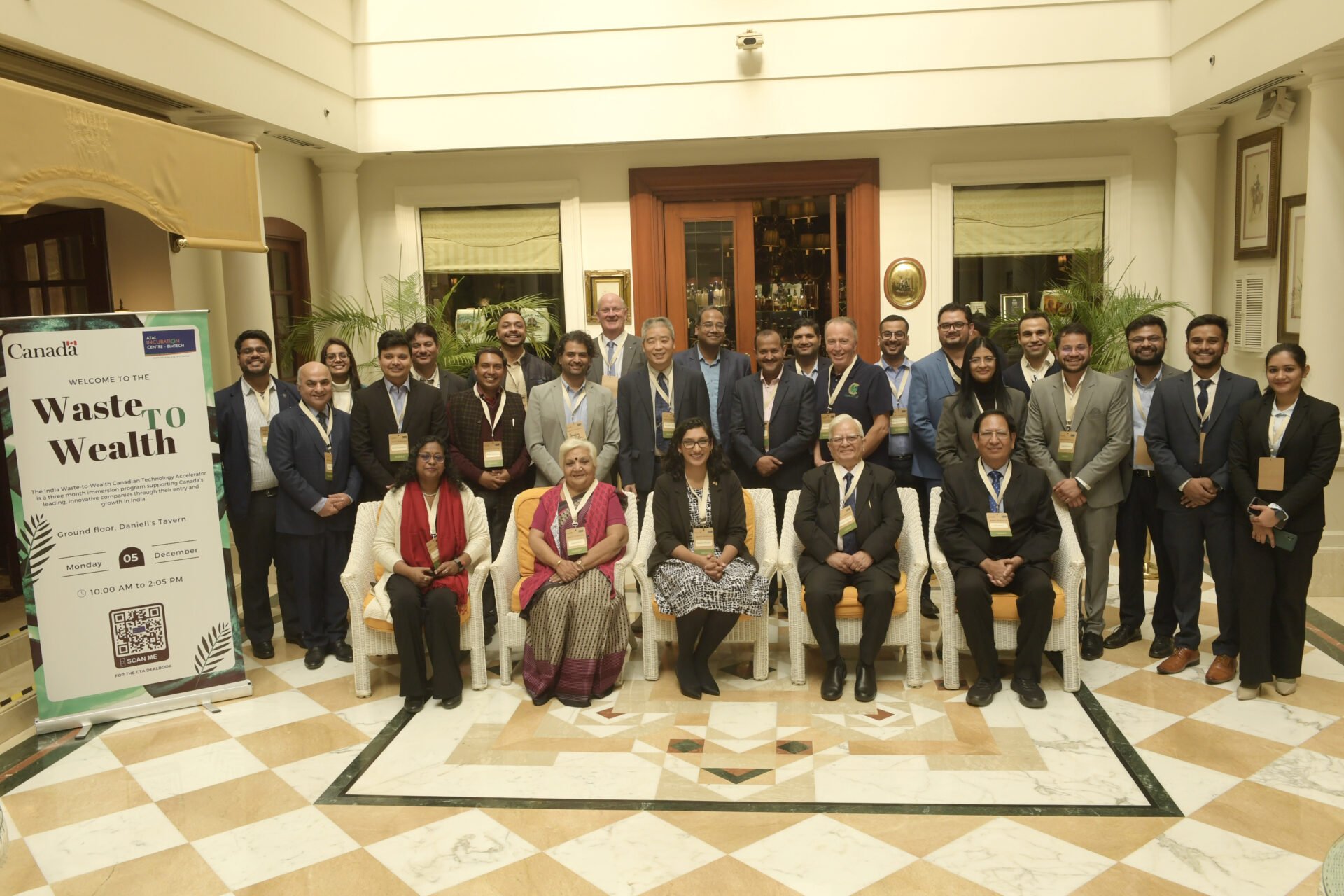 Add Your Tooltip Text Here
"AIC-BIMTECH, in collaboration with the Canadian High Commission in India, organized the CTA program in various geographies of India on the theme "Waste to Wealth,"
The event was inaugurated on 5th December 2022 at the 'Imperial Hotel, New Delhi', followed by INDORE and HYDERABAD.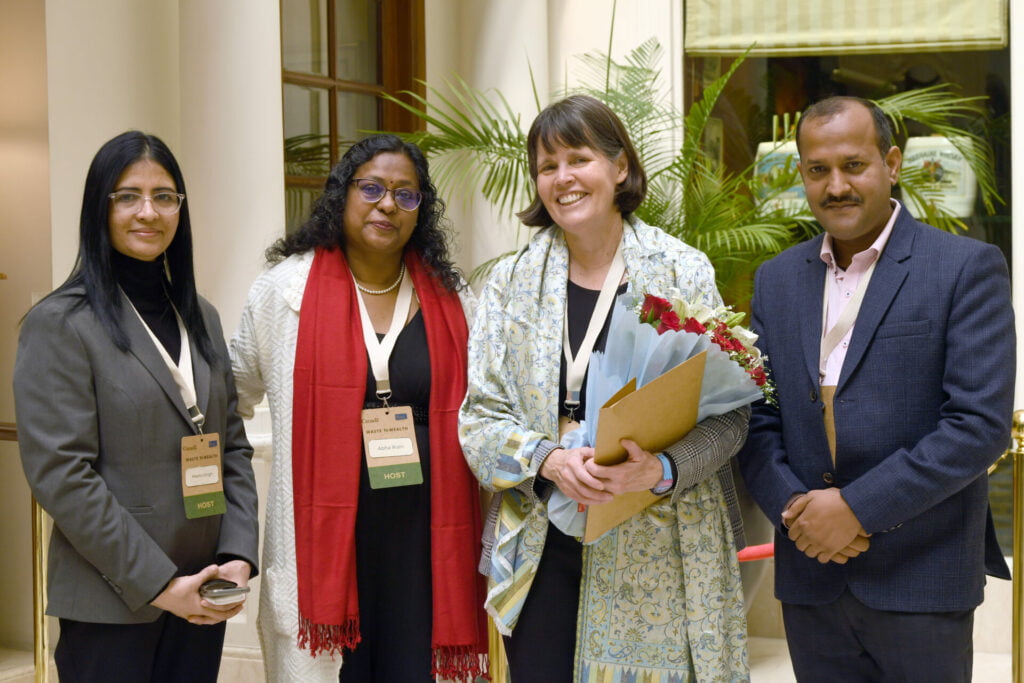 In collaboration with local implementation partner Atal Incubation Centre- BIMTECH, the Canadian High Commission in India launched the Canadian Technology Accelerator (CTA) initiative. The program began virtually over the course of 12 weeks this year, from September to December, intending to connect Canadian early-stage SMEs and capitalize on the growing Indian market. The program was full of power sessions wherein AIC-BIMTECH coached on pitching, fundraising, sales and marketing, tax and legal problems, B2B meetings, and more, with the help of customized sessions by various domain experts. The India CTA "Waste to Wealth" cohort is the second to take place since the program's inception earlier this year.
The event started with the welcome address of Dr. Abha Rishi, CEO of AIC-BIMTECH where she discussed her concern about problems going on in the surrounding area and the need for various initiatives to alter these issues. She expressed her gratitude to the Canadian delegates for their thorough support during the tenure of this program and wished them the best for their future journey. The Trade Commissioner, CTA, and Canadian High Commission in India, Ms. Meena Bhullar, graced the event with her presence, where she addressed all startups and their potential for the Indian market, followed by Ms. Jennifer Daubeny, Minister Commercial, the Canadian High Commission in India participated in this event, where she discussed India and Canada's long-term engagement and strategic partnership in terms of trade, investment, and supply chain. "India plays a significant role when it comes to the Indo-Pacific strategy," she added. She also thanked AIC-BIMTECH for its engagement and participation over the previous four months. Dr. Anupam Verma, Deputy Director, and Dr. K.C. Arora, Registrar, BIMTECH, witnessed the event.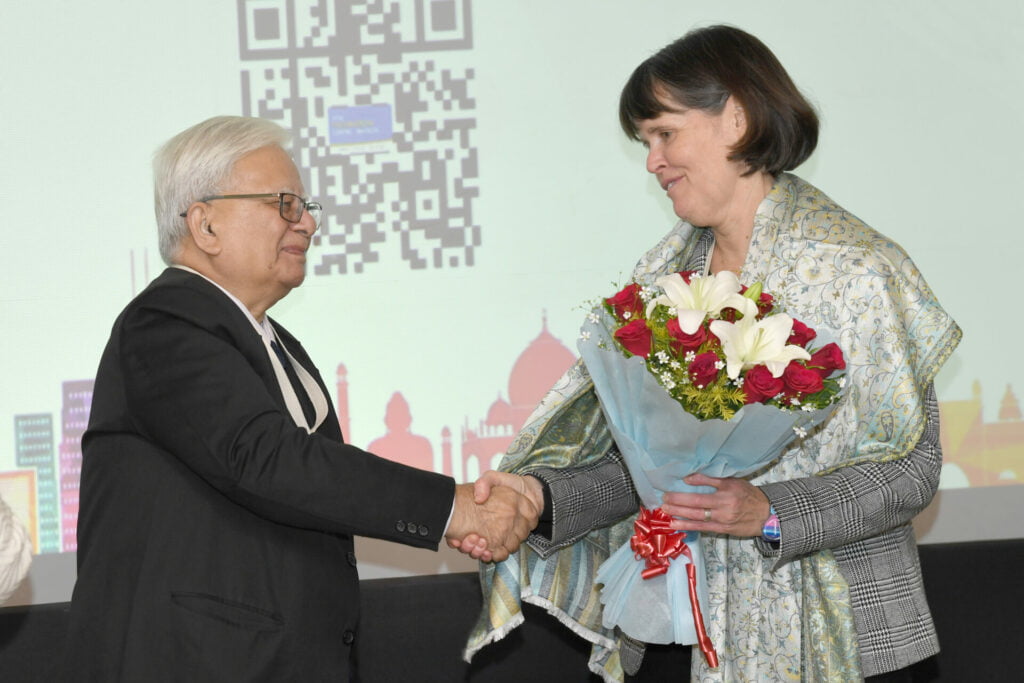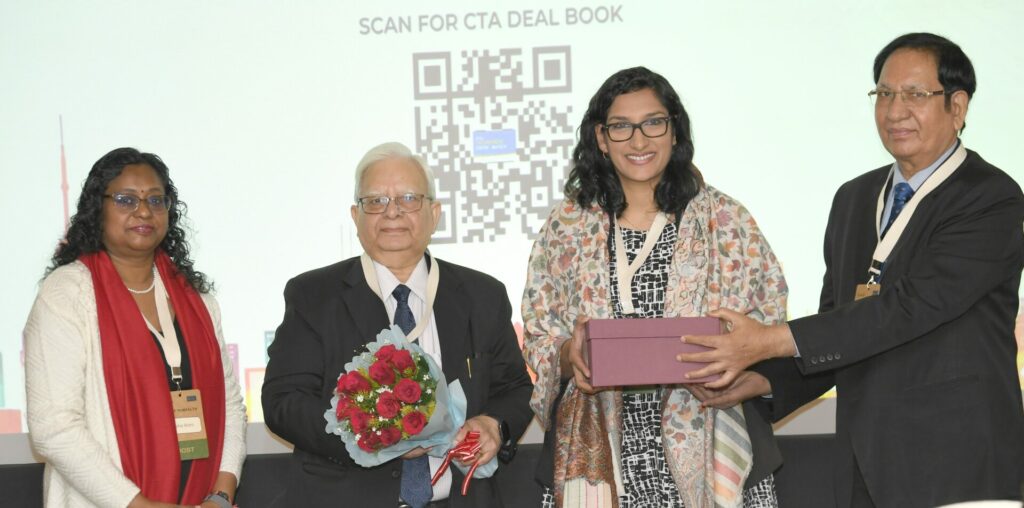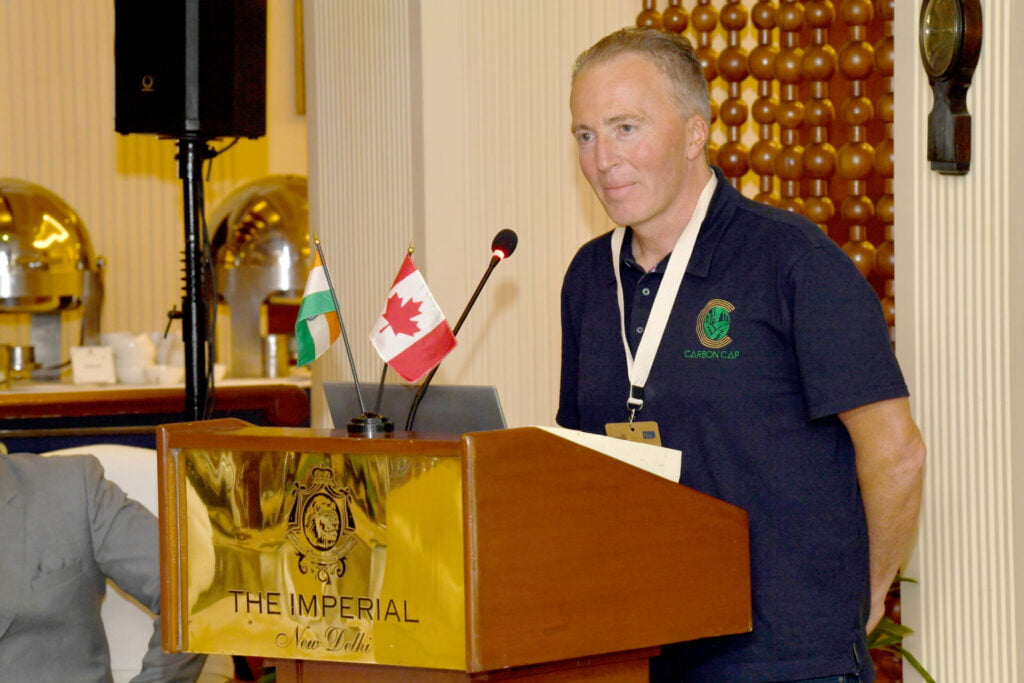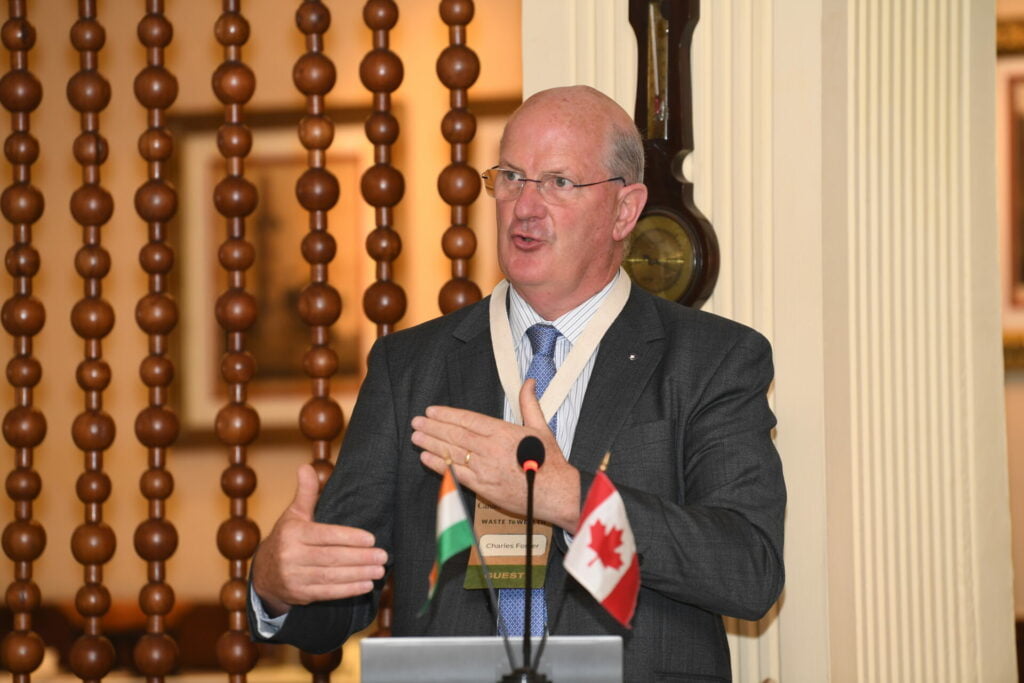 Dr. Janak Palata, a social activist and Padmashree honoree, attended the event and later addressed the audience with her indelible remarks about the conversion of trash into some useful entity being subject to personal choice and how she had changed her own life and assisted others in changing theirs. "We should make an effort to reduce waste and become self-sufficient enough to not rely on un-eco-friendly products," she added. 
After one-on-one meetings with Canadian companies, and investors and a meeting with Invest India, the event came to an end.
The next day, all of the Canadian startups went to Jindal Ecopolis and Okhla landfill, which is already a clean-tech company, for a site visit to look for strategic partners and learn more about the technology used in India's clean-tech sector. 

A similar program was conducted at two locations on December 7th, in Indore with hosting partner "Indore Smart Seed  Incubation Centre". On the same day, Canadian startups and the project lead went to Nisargruna Biogas Treatment Plant, Devguradia Nisargruna, then to NEPRA Material Recovery Facility, and finally to Swahaa's mobile waste processing vehicle, Choithram, Sabji Mandi. on December 8th, with the hosting partner "THub." where Re-Sustainability Ltd. organized the site tour and Canadian firms got a chance to see their varied plants namely, HiMSW site Jawaharnagar, Plant visit – P & D, Plastic Waste Recycling, CBG – by vehicle, WTE Plant visit, Dundigal HWMP Site (TSDF, E-Waste & WTE) and to Jeedimetla C & D respectively.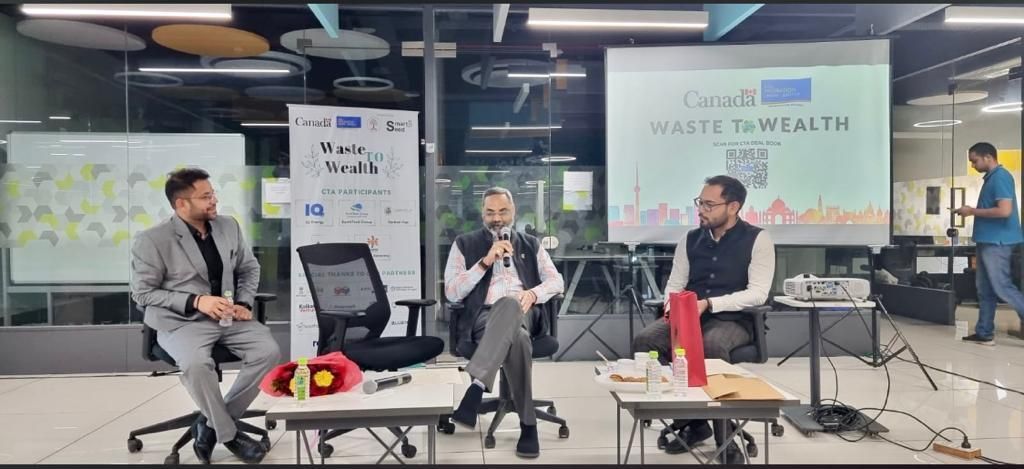 To know more about our other programs – CLICK ME