ShiningMpConclave: Madhya Pradesh AIC-BIMTECH joined hands an ecosystem Partner
In the heartland of India, where history whispers through ancient walls, the 'ShiningMpConclave' unfurled its wings from August 23 to 24, 2023. Against the majestic backdrop of Madhya Pradesh's Jai Vilas Palace, Fluidventures orchestrated a grand symposium of innovation and collaboration.
More than an event, this conclave was a lifeline for startups—a confluence of dreams, strategies, and connections. It stood as a beacon of support, illuminating the path for these ambitious ventures through insightful mentoring, substantial funding opportunities, and networking with over 100 mentors, investors, and other ecosystem enablers.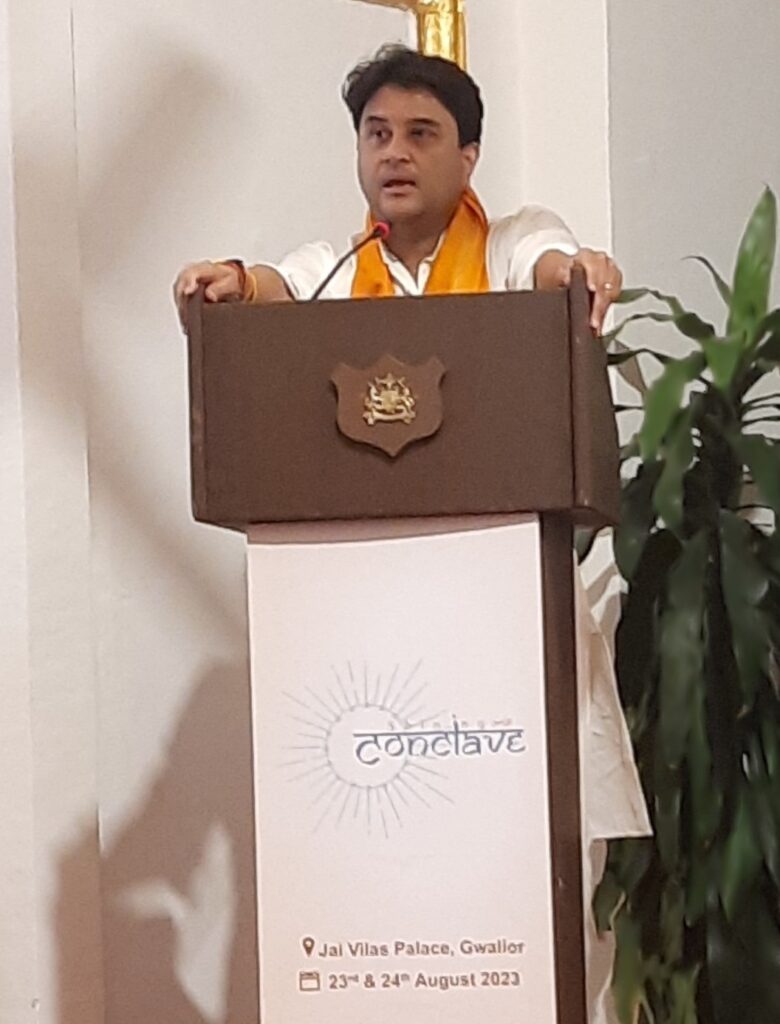 There were panel discussions on topics such as New Age Companies Disrupting Traditional Industries, Evaluating Startup Viability, Machine Intelligence & AI, Catalysing Entrepreneurship In Tier 2/3 Cities, Funding Mantra, and Investment Fast Forward, which concluded with the top 5 startups being selected for investments.
Highlights of this exclusive conclave:
60 Curated Startups
15 Finalists for One on One meetings
40 Speakers
360 meetings
The gratitude extends to Mr. Amit Singal and the gracious presence of HE Jyotiraditya Scindia Miniter of Civil Aviation  & HE Priyadarshini Raje Scindia, whose vision and support catalyzed this transformative gathering. Along with significant supporters AIC-Nalanda, Redesyn, and MentorKart, AIC-BIMTECH has given assistance as an event ecosystem partner.
Our Trustee, Dr Abha Rishi had graced the event with her presence, who is also currently heading MP startup mission and Mr. Sanyam Dhingra, DGM AIC-BIMTECH, from Team AIC-BIMTECH, joined them as a speaker, along with other guest.
.As the echoes of inspiration lingered within the palace walls, a new era for Madhya Pradesh's startups was inaugurated—one adorned with the promise of growth, innovation, and collaboration. #shiningMP