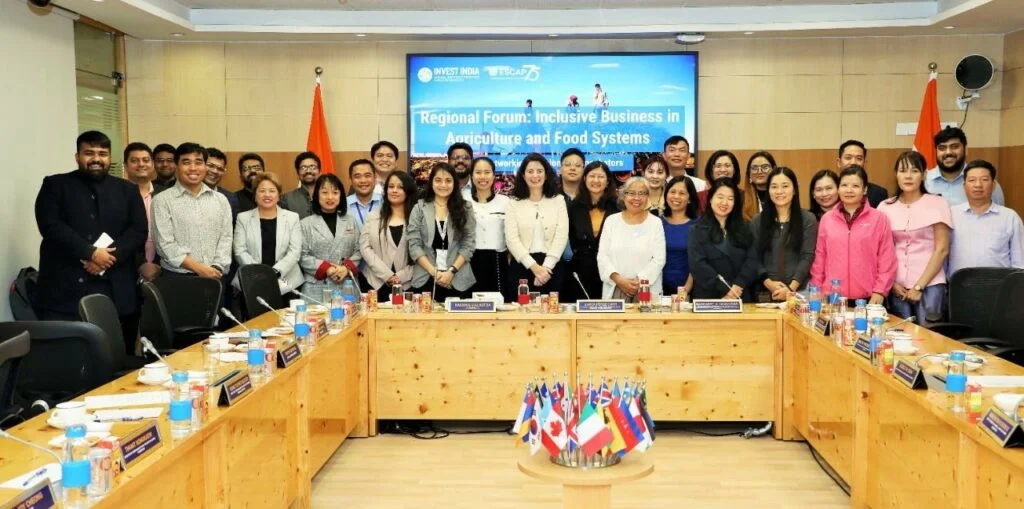 Congratulating, Team Invest India and United Nations ESCAP signed an MoA
Followed by India's #G20 presidency, Congratulating, Team Invest India and United Nations ESCAP signed an MoA to explore opportunities promoting inclusive business models in agriculture and food systems. 
Our efforts to link with ecosystems outside of India and spread awareness about the innovative work being done in India, we at Atal Incubation Centre- BIMTECH honored to have been invited, lead by Sanyam Dhingra to participate and share the views at the Regional Forum for "Inclusive Business in Agriculture and Food Systems" that was held in Vigyan Bhawan and was organized by the prestigious, Invest India.
The Agriculture field is highly complex, with many areas requiring radical innovation, and the full value chain from crop input to output, followed by post-harvest scenarios, requiring substantial innovation. Businesses are working on the ground to address the concerns, and we want to steer the future toward sustainability. We learned from the discussion with our esteemed guest from United Nations ESCAP and delegate
representatives from countries such as #Thailand, #Vietnam, and #Cambodia that the challenges are similar in their region as well, and that governments around the world are facing similar challenges with the goal of sustaining an ever-growing population.
Many of our esteemed fellow who are working hard to support the Ecosystem AgHub – Agri-Innovation Hub of PJTSAU , Yamini Bhushan Pandey, Mohammad Azhar, Villgro Innovations Foundation presenting their views and their showcasing their work.