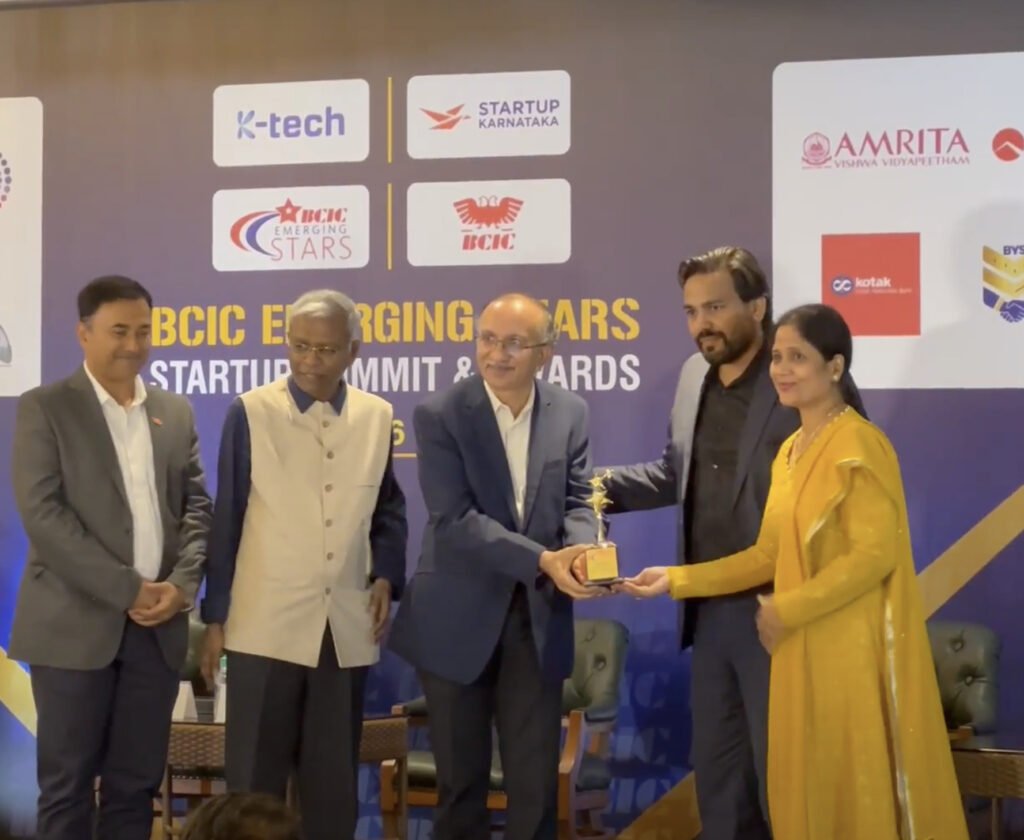 Cunomial, an AICBIMTECH incubated startup, has received several notable awards and recognitions
Cunomial, has received several notable awards and recognitions, highlighting achievements and contributions in the field of software product development and digitalization along with privilege of being selected as one of the three startups globally to meet with Microsoft CEO Satya Nadella.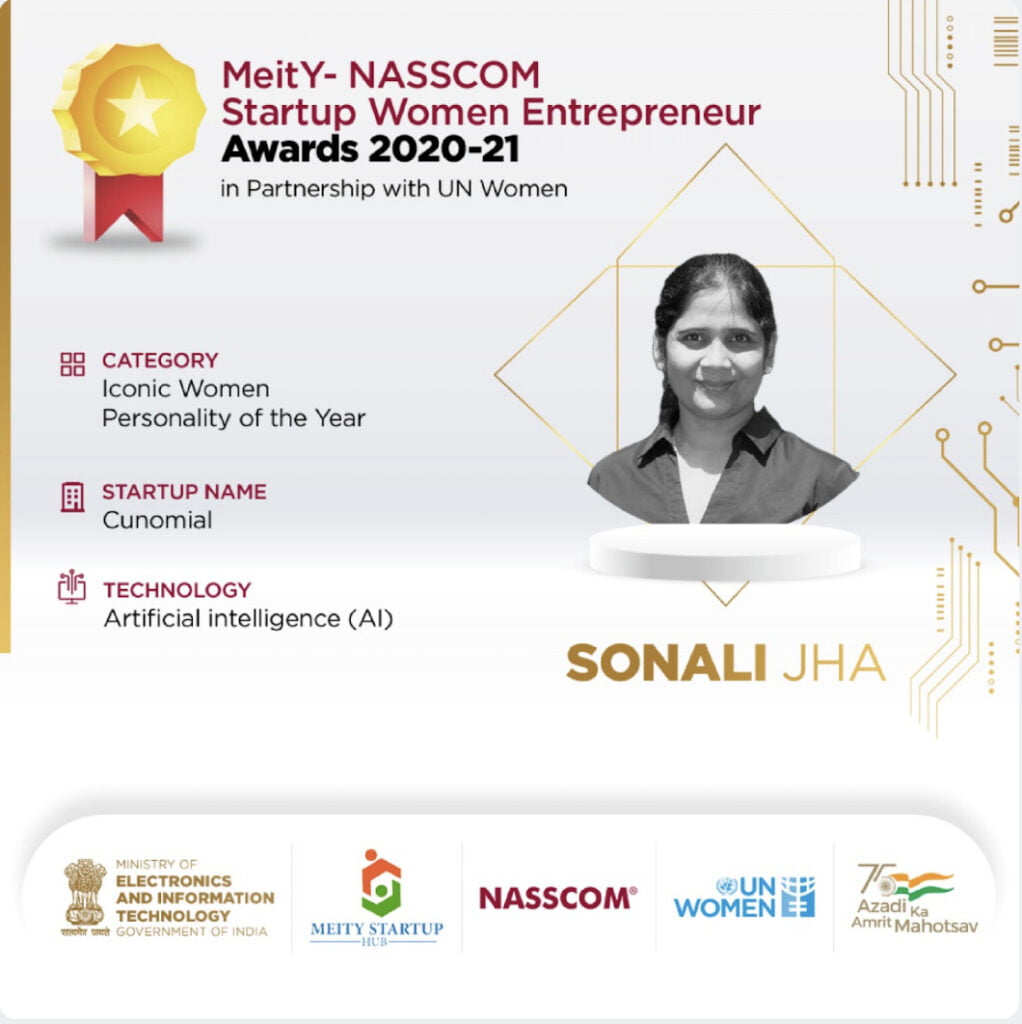 In 2021, Cunomial Accubate software product received "Creator of new marketplace" award from Meity, Nasscom, and UN Women. The recognition, presented by renowned figures such as Ashwini Vaishnaw (Union Minister of Railways, Communications and Electronics & Information Technology of India) and Debjani Ghosh (President, NASSCOM), Susan Ferguson (UN Women Representative for India) underscores Cunomial's commitment to innovation and digital transformation.
Dr. Seetha Somasundaram, Program Director at ISRO's Space Science Programme Office, honored Cunomial for our efforts in improving innovation outcomes and driving digitalization. This recognition highlights the significant contribution to advancing technological progress and promoting digital solutions.
Cunomial's excellence in managing innovation, promoting collaboration, diversity, and inclusion was celebrated when they secured a place among the top 5 finalists out of 10,000 nominations from 15 countries in the Women That Build category of the Globant Awards – Women That Build – India. 
Cunomial work towards "WorkIt" work management software also garnered recognition at the HR conference "SHRAM" where we were honored by NCL and Coal India. This acknowledgment reinforces Cunomial's dedication to transforming traditional processes through digital solutions and our contribution to driving organizational efficiency.

Cunomial's participation in the Microsoft Accelerator and Goldman Sachs 10,000 Women program further solidifies Cunomial status as a promising startup. This recognition from industry leaders showcases company's potential and highlights promising contributions to the software product development landscape.
In March 2023, Cunomial Technologies received recognition from IndusInd Bank for outstanding work and innovative ideas, showcasing Cunomial commitment to excellence and driving positive change in the banking industry towards digitalization. This recognition reflects efforts in transforming industries through innovative software solutions and commitment to driving technological progress.