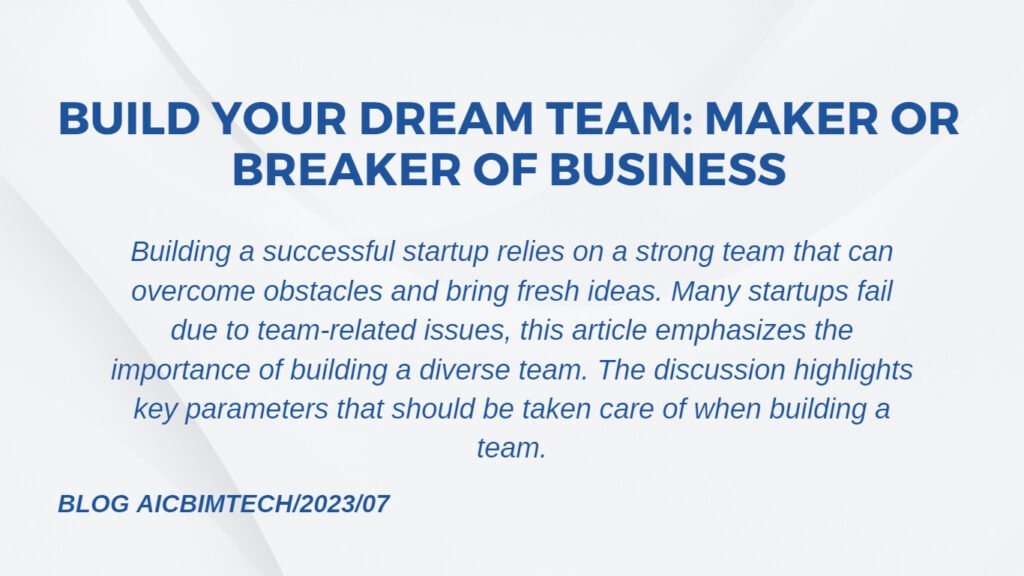 ♠ Have clarity about the role and responsibilities of each team member, and ensure they share the same passion and vision for building the company.
♠ To keep the team focused and motivated, limit your priorities to no more than three at a time and consider implementing a shared scoreboard to track progress and celebrate milestones together.
♠ Dysfunctional teams can lead to high failure rates, while strong and cohesive teams can bring fresh perspectives, creative ideas, and a sense of camaraderie to the workplace.
♠ To build a successful team, look for people with multiple skill sets, self-starters who can take initiative, and individuals who bring diversity to the table.
Building a successful startup is a dream that many entrepreneurs have, but it's a path full of obstacles and opportunities. From coming up with a unique idea to finding the right team. Building a successful business requires a combination of determination, creativity, and strategic thinking.
At our incubator, we have witnessed first-hand the fallacy of the "one-person-show" approach in startup management. Regardless of how proficient and seasoned a solo founder may be, the journey to building a prosperous startup is replete with a plethora of complex tasks and responsibilities that are too weighty for one individual to bear alone. The fact is that many startups ignore this reality in their initial stages. According to HBR, 60% of new ventures fail due to problems in their team, which further highlights the importance of building a strong and cohesive team.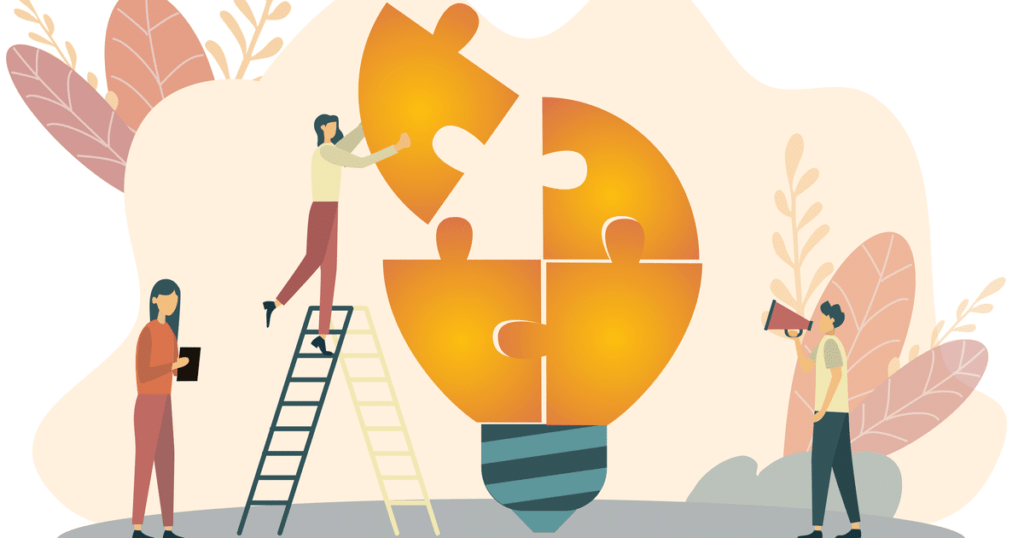 The reasons behind this can be varied – lack of communication, personality clashes, skill gaps, and more. These issues can not only affect the morale of the team but also the overall performance of the startup. On the other hand, a strong team can not only overcome obstacles but also bring a fresh perspective, creative ideas, and a sense of camaraderie to the workplace. We have seen companies grow from humble beginnings into dominant positions in their industries by assembling formidable teams, and today we'll share some strategies from our playbook that will help you do the same.
To begin with, ensure proper financial planning even before you start with actual hiring. Clearly define the roles and responsibilities of your team that they have to adhere to. This will not only help in task management but also provide transparency regarding the monetary targets they're expected to achieve on a monthly & yearly basis.
When you are building your core team, keep in mind to strive for diversity. By diversity, we mean individuals from different cultures, backgrounds, expertise, working styles, and mindsets. These diverse mixed bags are crucial contributors to the company's knowledge base, provide distinct perspectives, and ultimately enhance overall productivity.
Seek people who ideally have a few years of experience, and are passionate about performing under pressure. Look for individuals who can provide and receive constructive criticism while considering different perspectives. Consider multitaskers, as one person who possesses a range of abilities is a plus to have on the team. Such combinations increase productivity and help lessen the load on a single founder. It will also ensure that all the business aspects are holistically covered, which leads to better decision-making, more effective problem-solving, time-saving, and pushes the organization forward.
One of the crucial phases for startups is raising funds. Well, understand it this way, investors are not merely looking to invest their money; they seek a startup that can grow their investment. To grab investors' attention, it is key to present a strong team that shares the same vision of driving the organization and delivering quality results. Hence, they are capable of multiplying their investments. This kind of team leaves a strong impression of how the initial organization is modeled to deliver value and increases the chances of securing funds.
A team constructed with these qualities will be able to consistently deliver quality services. It is important to recognize that building a strong and capable team is just as significant as having a great idea to drive your organization. After all, a startup's success heavily relies on the people behind it and their ability to work together towards a common goal, ultimately establishing its position in a highly competitive market.