Baithak 12 : A Startup Community Meet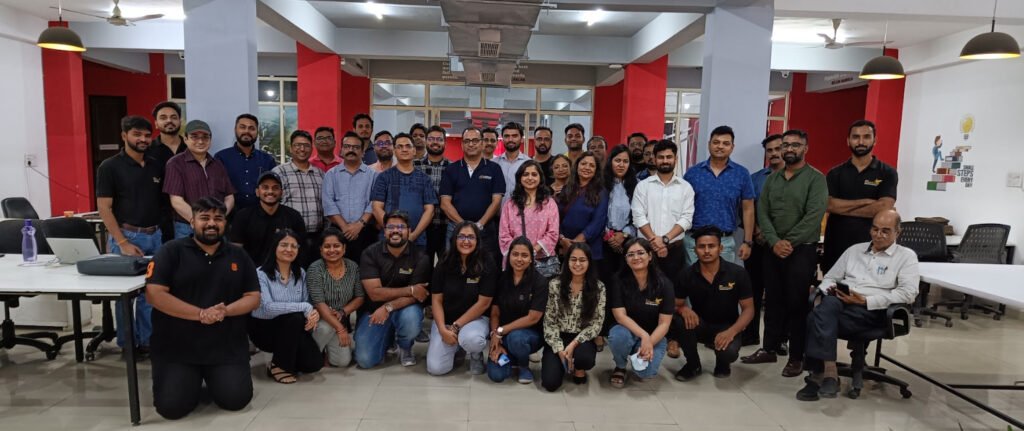 As an incubator, Atal Incubation Centre- BIMTECH recognizes the value of networking and relationship building in the startup ecosystem. Baithak is our way of offering a forum for entrepreneurs and other stakeholders to interact, exchange their experiences, challenges faced, B2B networking opportunities, and learn from one another. 
On April 29th, Atal Incubation Centre-BIMTECH hosted its 12th Baithak. The highlight of the day was the networking session, where the participants got a chance to interact with each other, exchange ideas, and explore potential collaborations. The startups had a chance to showcase their products and services to other startups and get valuable feedback from them.
The event was witnessed by 25 stakeholders across different sectors, and startups at various stages, with attendees traveling from Agra, Lucknow, and Delhi NCR. This networking event also saw the participation of other incubators, indicating the collaborative nature of the startup ecosystem. 
In addition to this, Baithak also had special team members from 'PayU: a Netherlands-based payment service provider to online merchants – a leading online payment service provider. PayU participated in the event and shared their insights, experiences, and possible avenues of collaboration with the startups. AIC-BIMTECH is also collaborating with PayU to develop a credit-based mechanism that will benefit our incubated startups. Further, another team from EazyLegal showcased their services for startups seeking support in legal consulting. We intend to partner with the firm to provide subsidized consulting services that may save startups a significant amount of money they may otherwise spend. 
One of our successful startups that participated in the event was O'2 Nails India, an emerging nail care chain and a graduate of the Atal Incubation Centre-BIMTECH. The attendees gained valuable insights and knowledge from the experiences shared by O'2 Nails India founders.
The success of Baithak has inspired us to continue hosting such free community events. You can also be part of our next 'Startups ki Baithak' and leverage the benefits, as it is open to all ecosystem enablers. Atal Incubation Centre-BIMTECH remains committed to providing startups with the resources they need to succeed, and we look forward to continuing to support the vibrant startup community.
We have more interesting reads; check out the link: https://aicbimtech.com/aicbimtechblog/ and if you have not subscribed yet, do subscribe to our newsletter and follow us on LinkedIn.