Atal Incubation Centre- BIMTECH at UPGIS 2023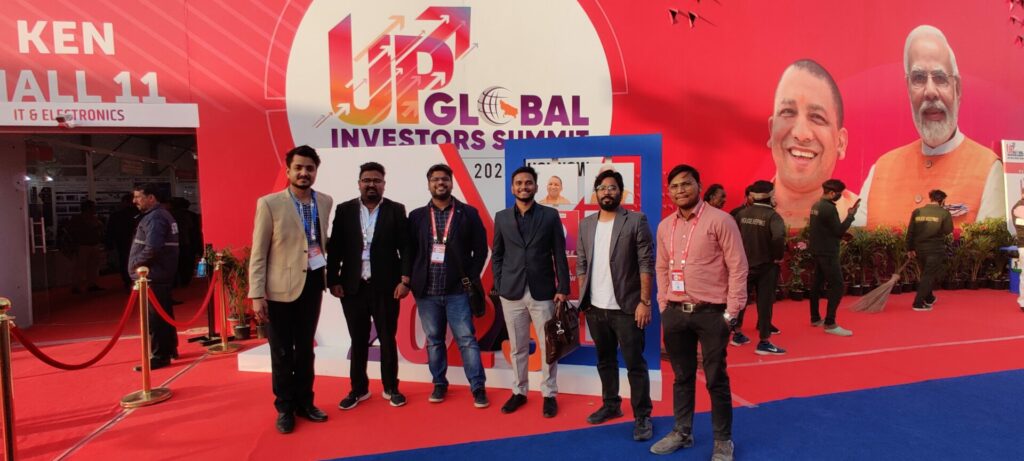 Atal Incubation Centre- BIMTECH was invited as a delegate to the Uttar Pradesh Global Investors Summit (UPGIS) 2023, which was held from 10th to 12th February 2023 in Lucknow, has been a resounding success, attracting investment proposals worth a staggering ₹32.92 lakh crore. 
The intent of the summit was to bring together policymakers, corporate leaders, business delegations, academia, think tanks, and political and government leadership from across the globe to explore business opportunities and forge partnerships on a single platform. With the aim of making Uttar Pradesh a USD 1 Trillion economy in the next five years, the summit is aligned with the vision of the Hon'ble Prime Minister of India, of making the country a USD 5 Trillion economy.
The Atal Incubation Centre-BIMTECH left an indelible mark on the UPGISt-2023, with their dynamic participation. Eight of their brightest startups showcased their innovative products and services with boundless enthusiasm, leaving a lasting impression on the delegates and investors present. The startups made the most of this platform to network and connect with potential investors, opening doors to countless opportunities for growth and expansion. The AIC-BIMTECH's passion for nurturing and promoting entrepreneurship was evident as they provided their incubatees with a golden chance to shine on a global stage. The startups' participation was a testament to their innovative ideas and AIC-BIMTECH's unwavering support in transforming them into successful ventures.
The UPGIS-2023 was a veritable smorgasbord of investment opportunities and networking. With multiple sessions spanning three days, the event brought together an illustrious gathering of international experts, ministers, and delegates from various sectors. These sessions served as a platform for the attendees to gain insights into the current state of Uttar Pradesh and its promising future. The sessions were a treasure trove of information, with experts from diverse fields sharing their knowledge and experience. The event's multifaceted nature was a testament to the state's commitment to progress and development, and its drive to position itself as a leading investment destination.
The event witnessed the signing of an unprecedented number of 18,645 MoUs, proposing investments worth a staggering ₹32.92 lakh crore. The investment proposals have been distributed across various regions of the state, with West U.P. receiving the highest share of investment proposals at 45%, followed by eastern U.P. at 29%, and central U.P. and Bundelkhand regions receiving nearly 13% each. The investment proposals, when implemented, may lead to the development of the backward regions as well.
The success of UPGIS-2023 is a testament to the investment-friendly policies of the Uttar Pradesh government and the immense potential of the state in terms of business and investment opportunities. It has opened new avenues of growth and development in the state, which will result in an emerging player in the global economy in the years to come.