AIC-BIMTECH Team Building Ecosystem Partnerships to Support Entrepreneurship in Purvanchal, Uttar Pradesh(UP)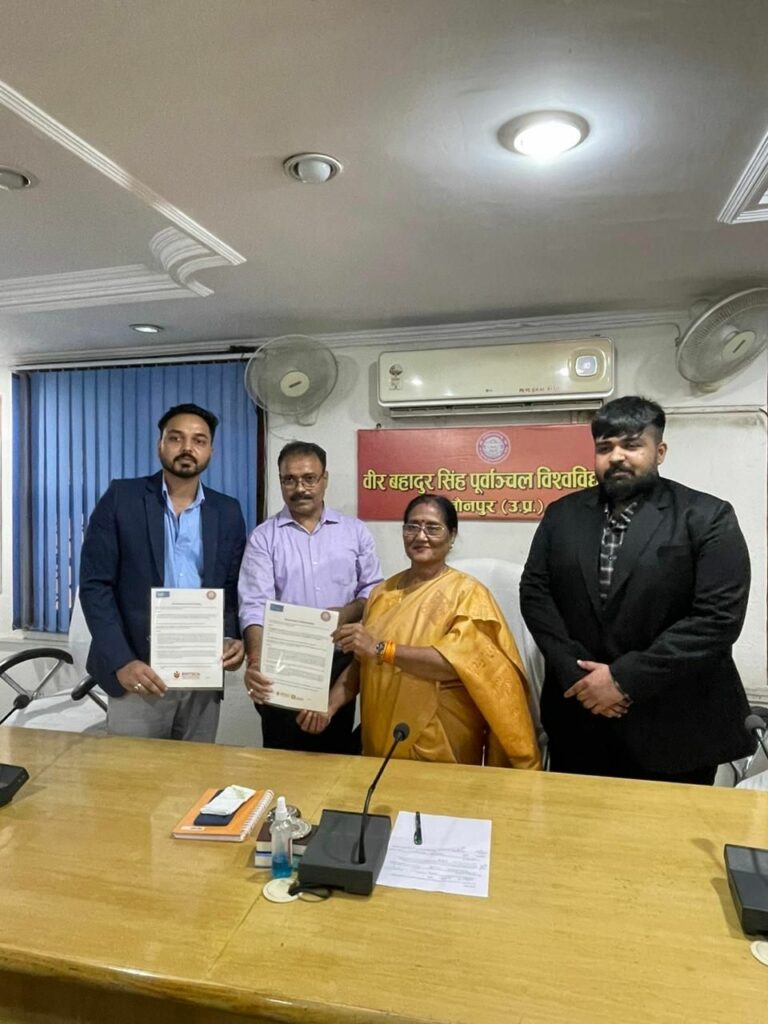 AIC-BIMTECH partnered with Veer Bahadur Singh Purvanchal University (VBSPU) in Jaunpur to build a startup culture among students and faculty.
During interactions,  our team exchanged ideas with Hon'ble Vice Chancellor Nirmala S. Mourya and the Executive Director of the Incubation Foundation, Prof. Avinash Pathardikar. discussing the potential areas of collaboration and the challenges faced by entrepreneurs in the region. AIC-BIMTECH officially collaborated with VBSPU and sealed the commitment to mutual collaboration and advancement.

The signing of the MOU marked the beginning of an exciting journey towards a shared vision of fostering innovation, entrepreneurship, and problem-solving in the Purvanchal area.  This collaboration was covered by various media; and with the formalities complete, we looked forward to the transformational impact this partnership would have on the region.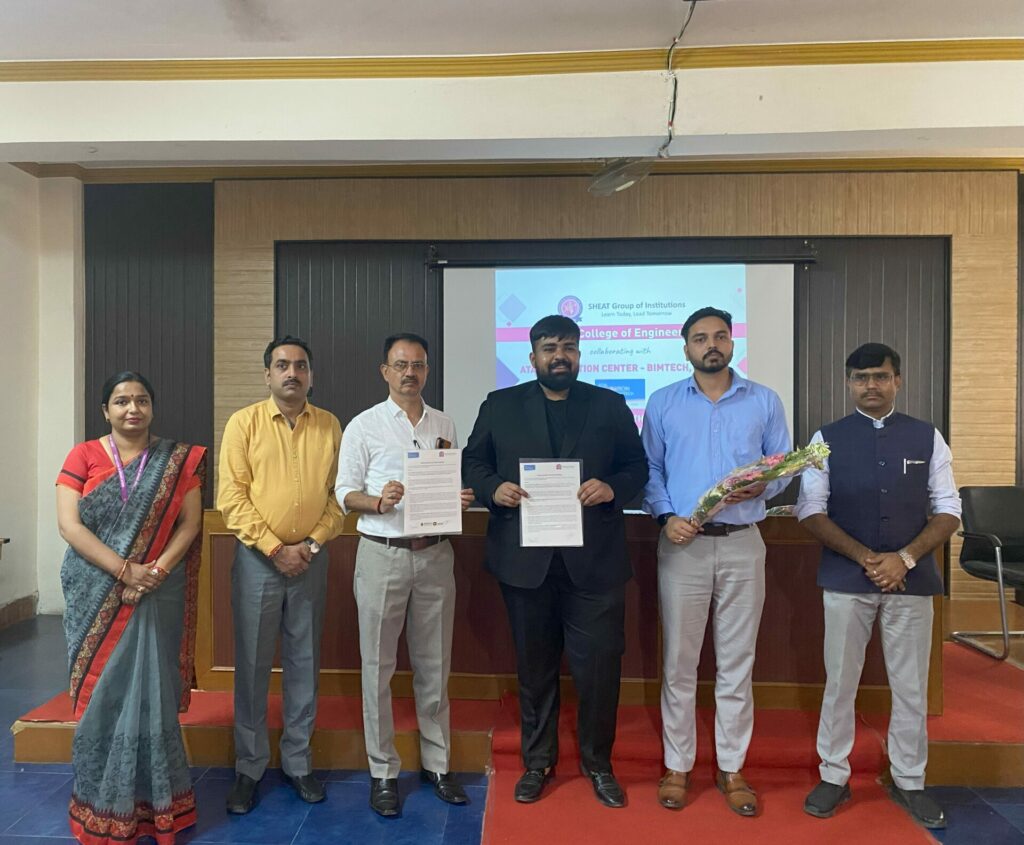 AIC-BIMTECH team continued their journey to the Saraswati Higher Education and Technical (SHEAT) Group Of Institutions in Banaras, focused on understanding the specific needs of the region, exploring potential collaboration opportunities, and developing a culture of entrepreneurship within and outside the institution. The discussion also focused on supporting and handholding the establishment of the incubator center. The final part of our visit concluded on a high note with the formal signing ceremony at SHEAT University. With representatives from both institutions and the Atal Incubation Centre, BIMTECH, in attendance, we reaffirmed our commitment to empowering the young minds of Purvanchal.