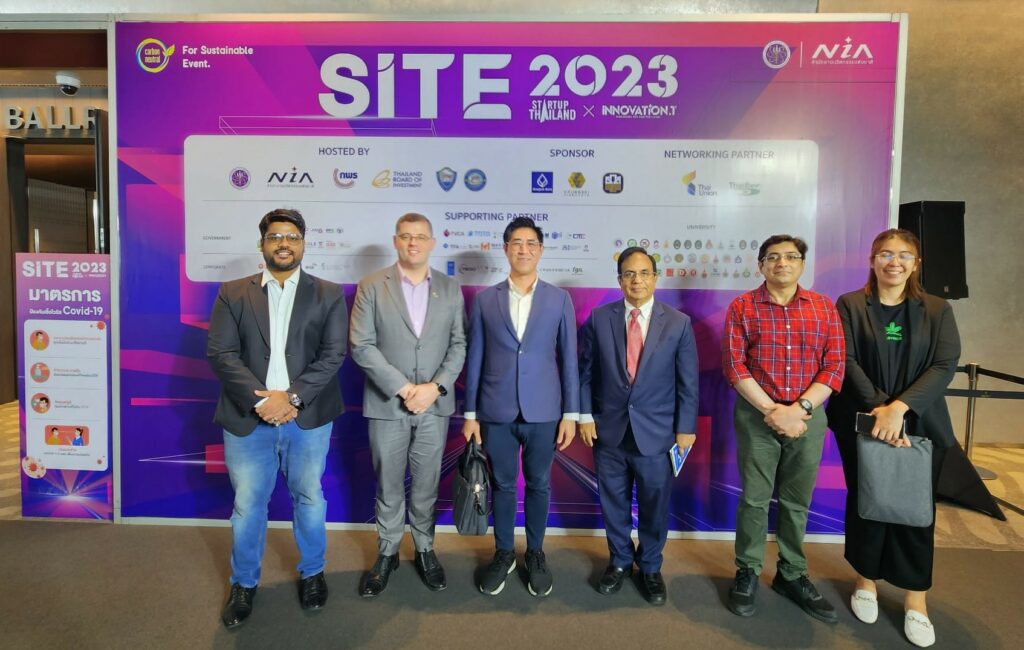 Team AICBIMTECH visited Thailand on 22 June to 24 June 2023 to attend annual startup event SITE2023 by NIA and Startup Thailand.
Many delegates and hundreds of entrepreneurs from Thailand, Hong Kong, Japan, and other nations attended the event. A great energy and ever-growing innovation ecosystem of Thailand was witnessed by Mr. Sanyam Dhingra, Deputy General Manager of AICBIMTECH, and Mr. Anmol Chaturvedi, Senior Manager, who have represented AICBIMTECH and have conferred with various stakeholders.

A special thanks to Dr. Khimseara for the opportunity and for being so accommodating, Dr. Jittronpon for the invitation and Dr H Chaturvedi for the opportunity to explore various international markets.