Atal Incubation Centre BIMTECH celebrates 5 th year Anniversary with 'Masti ki Paathshala' BIMTECH foundation
Atal Incubation Centre- BIMTECH is sector agnostic business incubation centre  celebrated its fifth anniversary on January 20th, 2023. This organisation marked its foundation five years ago on the same day in 2018 by the current CEO, Dr. Abha Rishi, along with two other key members of her team. Since it's inception AIC-BIMTECH has supported more than 265 startups,  147+ corporate and academic partners, and 54+ mentors across every corner of all the states across India.
Team Atal Incubation Centre-BIMTECH visited BIMTECH Foundation 'Masti ki Paathshala' to commemorate their fifth anniversary. AIC team dedicated their day by organizing Community Development Program. The team spent the day with women and children of slums and used activity-based sessions to teach them about micro-entrepreneurship and an entrepreneurial attitude.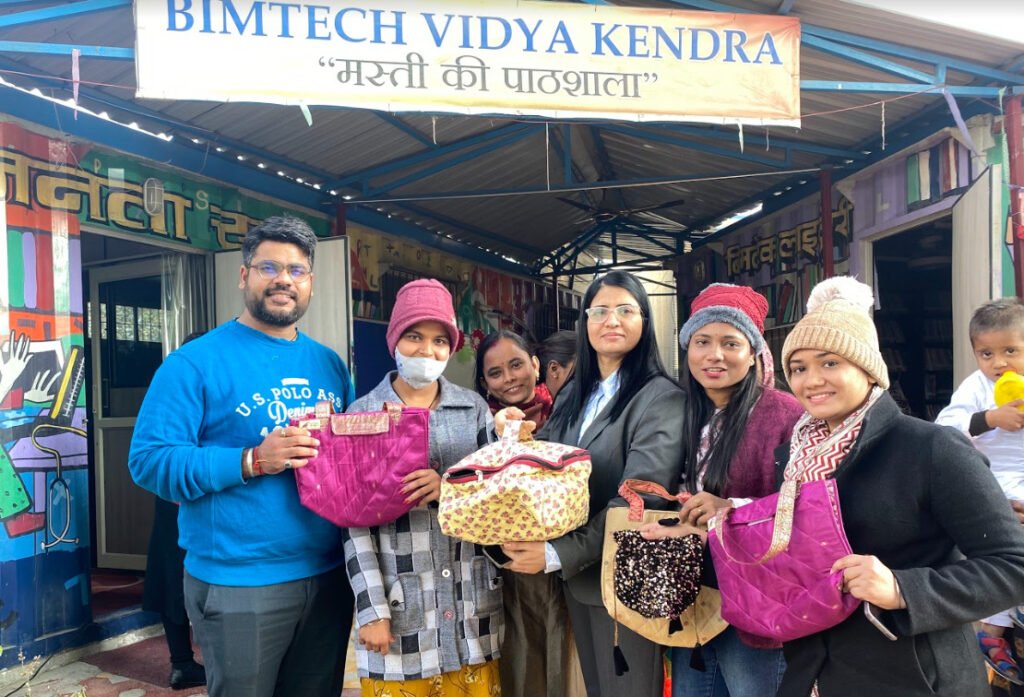 The AIC team led a session on how to think like an entrepreneur. They showed a documentary about "Lijjat Papad". To show them a ray of hope that they could start a business with just a small idea and a small amount of effort. About 25 women showed up for the session and and took part in the activities with great enthusiasm. With the help of an activity, the AIC Team showed them how important it was to plan and make a team when you're on entrepreneurial path. Later, they discussed the problems they face on a day-to-day basis and how they started altering the same.
At the same time, Team AIC taught children how to make useful things out of trash. Here, they showed the kids how to make plastic flowers for decorative purposes, a pen stand out of an old plastic bottle and some scrap paper, and a doormat out of old clothes. The session was set up to teach them how to recycle waste, which helps in building the eco-friendly environment, and how this can be a way for them to make money if they sell it on the market. The vision has to sow an idea of making eco-friendly environment yet generating income out of it.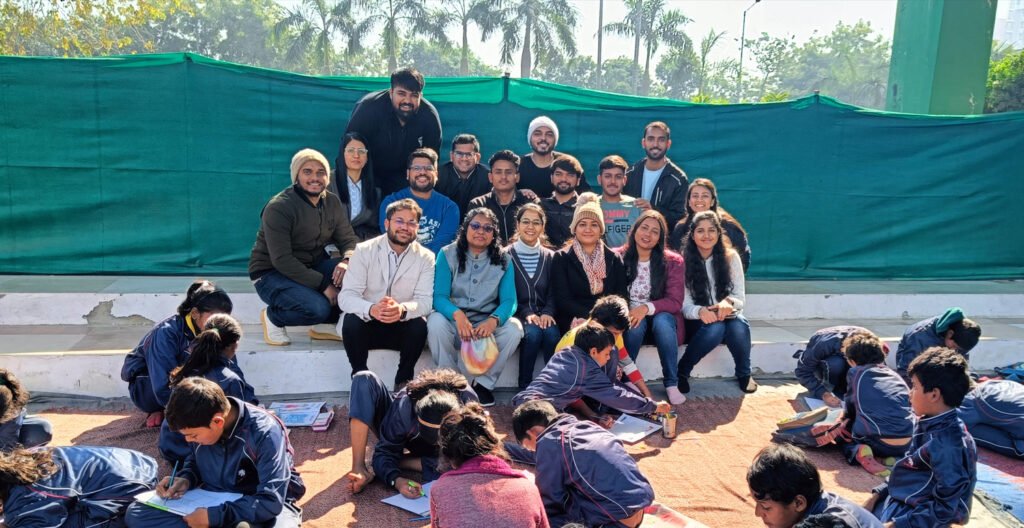 After the sessions, Painting competition held where around 50 children along with the Team AIC- BIMTECH shown their enthusiastic participation. Materials were provided to the approximately fifty childrens who attended the painting session. The top five paintings created by the kids and the best handmade bags created by the ladies of the foundation were auctioned off. At the end, delicious lunch was served and Jamming performed by the team marked as a closure of the event.
MASTI KI PATHSHALA BIMTECH foundation, the philanthropic arm of the institution offers education and skill enhancement courses, who usually can't afford. The important aspect to be notice is these centres are made out on containers. Most of the women and children who join come from slum areas and can't afford even the most basic education. Not only that, but the centre also teaches women how to stitch, which can help them get back on their feet by opening their own micro-businesses.