AIC BIMTECH x Canadian Technology Accelerator
The High Commission of Canada in India launched the second cohort of its Canadian Technology Accelerator (CTA) program in the fall of 2022 and offered a program that provided Canadian start-ups and early-stage SMEs with exposure and access to the Indian waste-to-wealth ecosystem. A cohort of five high-potential start-ups and early-stage SMEs with a focus on cleantech and, more specifically, waste-to-wealth technologies was identified to give these companies an opportunity to immerse themselves in the waste-to-wealth ecosystem in India. AIC-BIMTECH was selected as the Indian implementation partner for the Canadian Technology Accelerator (CTA) 2022 program in collaboration with the High Commission of Canada in India.
The program was designed in a way that helped these companies build on their strengths and exposed them to a wide range of potential customers, strategic partners, and investors. The participants were selected in late July 2022. This selection was made based on their potential in the Indian market, their traction, and their ability to attract potential Indian partners and VCs. Three external jurors and two internal (AIC-BIMTECH) jurors participated in the pitch session interviews.
3F solves waste problems for fish processors and supply and quality challenges for collagen, pet treats, and biostimulant customers. With their IP portfolio, they create new IP and bioprocess high-value natural ingredients. This lets them fully use the waste streams of any groundfish species and make 10 times as much money per kilo as the seafood.
Biothermica has been working with landfill owners for 30 years, giving them a wide range of services and a lot of knowledge about biogas. Their expertise is known all over the world when it comes to measuring emissions, describing biogas, keeping an eye on the environment, designing, building, and running systems to capture, destroy, and recover biogas from landfills, as well as designing LET.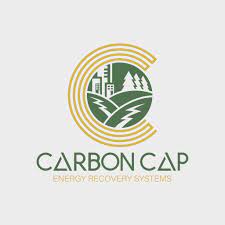 Carbon Cap Inc. is a clean technology company whose innovative mechanical solutions can make heating and cooling in multi-family and other buildings as efficient as possible. We have discovered an opportunity to provide the marketplace with an innovative and economical way for buildings to lower their natural gas consumption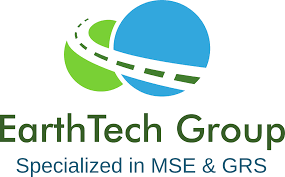 EarthTech specializes in engineering services, product direct supply, and project management on a full spectrum of MSE and GRS-IBS retaining walls. The e-panel was patented as the first and only MSE retaining panel system in the world that can be made of recycled plastics. Rather than ending up in a landfill or other short-term reuse methods, different kinds of plastic can be melted into a rebar reinforced panel that can be used for up to 120 years as an MSE retaining wall in construction.
IQ Energy Inc. designs, builds, and markets waste to resource/products solutions focused on converting otherwise underutilized dirty and mixed waste streams into valuable resources, at the site of waste production or collection, helping to reduce global pollution through a suite of environmentally sustainable technologies. IQ Energy is a company based in Canada, with the IQ Energy team having combined over 75 years of experience working on 30 pyrolysis/gasifier plants globally.